CSS Form Builder Error?
I'm sort of at my wits end with this form builder. Every time I got to use it I get some kind of issue. This time, while repeating the same steps as before, I get a new error message. My level of aggravation is growing with this plugin. I've attached two screenshots of the error message but I'd rather supply a screen capture video of what I'm doing so hopefully this can be figured out quicker. I've spent over a grand with you folks so I'm hoping for some serious help here.

The smaller error message has only happened once but the larger one keeps on coming up even if I don't modify the form.

I was trying the form in a sub folder and it didn't work so I tried it in the main root folder and got the same error.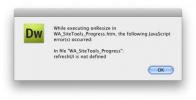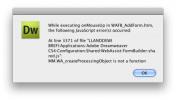 Sign in to reply to this post