Security Assist Page Redirect For Logged In Users
Hello All,

I have finished creating the relevant pages for user to register, login, logout and update their information. Although the forms are functional it can be pretty cumbersome for users to be on for example Page A click on the Log In link on Page A and be redirected to the Login page after successfully logging in; only to click the go to previous page on the browser to return back to Page A.

Is it possible instead for Users clicking on the Log In Link on Page A, be redirected back to the same Page A after they have successfully logged in.

Can this be applied to all the pages created within Security Assist, so that when a User is logged out, the Log Out page shows briefly only to redirect the user back to the original page where the Log Out link was clicked.


Thank you in advance.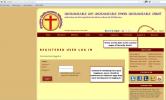 Sign in to reply to this post