eCart Set Session Value dialogue box
Hi over the weekend i purchased your dynamic suite and i was playing around with the ecart product and encounters something i was unclear about. I followed the getting started tutorial to the letter using the MySQL database design for the product database. Everything went well and i am enjoying the product.

My question arrises during the add checkout wizard. So i've create a cart object just fine...added an add to cart button fine, added the cart just fine and made it through all the steps in the checkout wizard just fine (easy to use...my props to the designer). So when i click the finish button and its making the checkout pages like "confirm.php" it opens a dialogue box that says "Set Session Value". It fills in the first two values (Trigger: If Session Variable is not defined; and Session Name:PayPal_ECO_Token) but leave the last field blank (value: field is blank). I attached a screen shot (screen1.jpg). If i click ok it inserts some code and the dialogue box re-appears (screen2.jpg). I click "ok" a bunch (like 30+) more times and eventually the dialogue box goes away and the wizard finishes building the checkout functionality.

My question is what am i supposed to be entering in these popup dialogues titled "Set Session Value"...the documentation i found didn't seem to address these issues specifically. If you could just point me in the correct direction i would appreciate it. Thank you!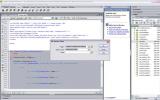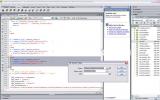 Sign in to reply to this post