New version of extension doesn't work
I have recently downloaded the latest version of Pro Google Maps and I keep getting the same error message when I try to access the page on line. (see uploaded file) I have visited Google and got the acivation code for www.alanco-alamatic.co.uk. I have uploaded all the required files as far as I know but still cannot get the map to show. (see contact1.htm)


I am also unhappy that when I visited Google to obtain an activation code, using the "click here" in the Google extension, that I was sent there via the Firefox browser. My default is Windows Explorer 8 and that should be the one that is used surely. Why is the default Firefox? Can this be changed? If not the extension needs reprogramming to sent your client to Google via his/her default browser.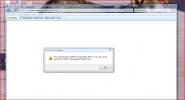 Sign in to reply to this post