Got Issues Running Design Extender on Dreamweaver CC
Attached are two screenshots, one of a page open in Dreamweaver CS6 with the "Static Theme (inner)" server behavior selected and the other is the same file open and the same SB selected in Dreamweaver CC. You will notice that in Dreamweaver CC, the code is not selected properly, if I double click on the SB and then click save the page brakes as it replaces the code that is highlighted with the newly edited code. Even if I manually select the correct code as soon as I open the GUI for the SB and then re-save it does the same thing. This makes using WebAssist Extensions impossible for me using Dreamweaver CC.

My operating system is OS X 10.8.4
Dreamweaver CC only has two extensions, the Depreciated Panel Support V1.0.0 and Design Extender V1.1.4.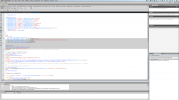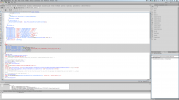 Sign in to reply to this post