Form width useability?
I am on some large monitors 1920x1200, but many of the DataAssist forms render in quite a narrow band. Am I the only one experiencing this, or is this the way they were planned?

The ones that I notice are the narrowest are: Compact (that makes sense, sort of), Sidebar (also makes sense sort of) and Dark.

I am not sure where I would use a form that is that narrow, even most of the others are too narrow for my purposes. Were these all designed to be this narrow, or am I having rendering issues?

see attached images

Thank you.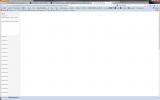 Sign in to reply to this post