CSS Sculptor
This happens to me in all the projects I tried to do with CSS Sculptor, I was finalizing the project and this message appears.
(
select any layout component customize the various properties: width height, margin, or padding. Rename any selected component in the name field; the nome is applied as the ID for appropriate css rule and <div> tag.
)
And lock everything and everything I've done is lost.
It is a wonder ...
I understood the message, plus do not know what to do with it ...
I'm not using sarcasm, I'm in doubt, this plugin is to build an entire layout or just some parts, I can not build a structure without presenting any problems.

[em]This is a bug or some crap I'm doing?[/em]

What to do to stop this from happening?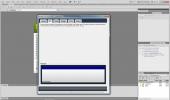 Sign in to reply to this post